Avril ekologisk anti-aging ansiktsolja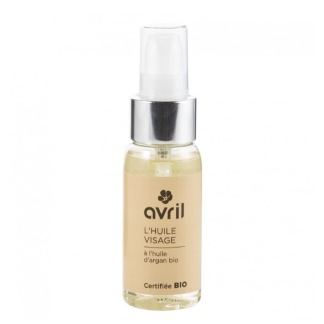 Pris:
89 kr
Inkl. 25% Moms
Art.nr:
P1744000
Typ:
Avril ekologisk ansiktsolja
Antal:
Ekologisk ansiktsolja från Avril som har kombinerats med bland annat arganolja, solrosolja och olivolja, alla tre med kända anti-aging egenskaper. Applicera efter ansiktsrengöring för en mjuk och fyllig hud.
Ekologisk arganolja - antioxidant och uppstramande.
Ekologisk solrosolja - regenererande och mjukgörande.
Ekologisk olivolja - näringsgivande och skyddande.
Guldalgextrakt – mineraliserande och tonande.
Fjärilslavendelextrakt - helande och anti-inflammatorisk.
30 ml
Användning:
Eftersom oljan är koncentrerad behöver endast en liten mängd appliceras i ansiktet. Ta tid på dig att massera in oljan så att blodcirkulationen aktiveras. Oljan kan användas innan eller istället för nattkräm beroende på hudtyp.

-------------------------------------------------------------
Avril organic facial oil that has been combined with argan oil, sunflower oil and olive oil, all three with known anti-aging properties. Apply after facial cleansing for a soft and full skin.
Organic argan oil - antioxidant and strain.
Organic sunflower oil - regenerating and softening.
Organic olive oil - nutritional and protective.
Gold algae extract - mineralizing and toning.
Butterfly additive extract - healing and anti-inflammatory.

30 ml
Use:
Because the oil is concentrated, only a small amount of application is required on the face. Take time to massage the oil so that blood circulation is activated. The oil can be used before or instead of night cream depending on the skin type.