Avril ekologiska rengöringsvatten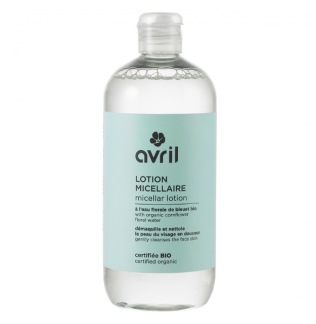 Pris:
89 kr
Inkl. 25% Moms
Art.nr:
P1744002
Typ:
Avril ekoligiska rengöringsvatten
Antal:
Avrils ekologiska rengöringsvatten tar effektivt bort orenheter och make-up i ansiktet, runt ögonen och på läpparna.
Med återfuktande aloe vera.
Med lugnande blomvatten av blåklint .
Dermatologiskt testad.
Fräsch och mild doft.
Vegansk. 500 ml

Användning:
Rengör ansiktet morgon och kväll med bomullspads fuktade med rengöringsvattnet. Upprepa vid behov.

-----------------------------------------------------
Avril's organic cleaning water effectively removes impurities and make-up in the face, around the eyes and on the lips.
With moisturizing aloe vera.
With calming flower water of blue bell.
Dermatologically tested.
Fresh and mild scent.
Vegan. 500 ml

Use:
Clean the face morning and evening with cotton swab moistened with the cleaning water. Repeat if necessary.