Avril läppenna violine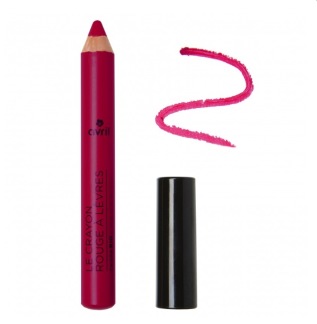 Pris:
59 kr
Inkl. 25% Moms
Art.nr:
P1743863
Antal:
Ekologisk läppenna från Avril som ger dina läppar intensiv färg. Den näringsgivande formulan innehåller en blandning av vegetabiliska oljor som skyddar läpparna från att torka ut.
Intensivt pigmenterad.
Mjuk och behaglig konsistens.
Lång hållbarhet.
Skyddar och vårdar läpparna.
OBS! Produktbildernas färger kan avvika något från det verkliga utseendet beroende på skärm, ljusförhållanden m.m.

-----------------------------------------------------------

Avril organic lippencil that give your lips intense color. The nutritional formula contains a mixture of vegetable oils that protect the lips from drying out.
Intensively pigmented.
Soft and comfortable texture.
Long durability.
Protects and nourishes your lips.
NOTE! The colors of the product images may differ slightly from the actual appearance depending on the screen, lighting conditions, etc.