2 st SINNI örtshots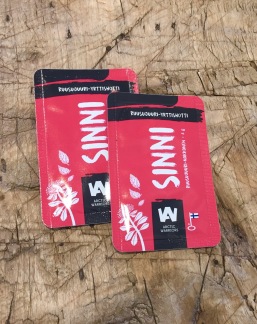 Pris:
49 kr
Inkl. 25% Moms
Art.nr:
P1792430
Antal:
2 st SINNI örtshots

Barn till dagis eller skola, skynda på att arbeta, mötas efter varandra, snabb träning medan barnen på sina egna hobbyer. Låter bekant?
SINNI örtskott håller dig och fokuserad på en hektisk dag och hjälper dig att lugna dig och återhämta sig på natten.

Rhodiola rosea a.k.a roseroot, även känd som ginseng i norr, är en stark adaptogen som förbättrar din fysiska och mentala prestanda. Det lugnar dig om du är kablad och uppdaterar dig om du är trött.

----------------------------------------

2 pcs SINNI herbshots

Kids to daycare or school, hurry to work, meetings one after another, quick training session while kids at their own hobbies. Sounds familiar?
SINNI herb shot keeps you going and focused on a busy day and helps you to calm down and recover at night.

Rhodiola rosea a.k.a roseroot, also known as ginseng of the north, is a strong adaptogen which enhances your physical and mental performance. It calms you down if you're wired and refreshes you if you're tired.